【NSFW】
The game will be updated inthe penultimate or third day of each monthThe public version will be one version later behind the patreon version.
You are the young adventurer from the Lost Spear Tribe who's come of age and ready to prove himself as an adventurer.
But adventure leads you to a strange tavern tucked in a foggy forest.
Despite the threat outside, the beer is great, and the company is fun to be with.
Follow along this journey to escape the foggy forest and make some company along the way.
This is an M/M NSFW game. Inspired by Fallout 1/2. DND, Teraurge, Ruina and Corruption of Champion.
The game contains RPG elements like stat checks, and stat points you can assign to the skills you want.
caution
The game contains sex, blood, gore, slight horror which may cause negative emotions.
Download Method​
Related Links​
Caro
NSFW▲Furry▲Kemono▲INFP▲No RP▲Speak Chinese/English▲Sad and useless
Tavern of Spear
An adult furry adventure game.
Caro
中國人,日本語苦手,总会进步的 https://twitter.com/Caro_Zalt
Caro
正在创作 Tavern of Spear, an erotic RPG
Evaluation​
Hey Joey
微信公众号:川上杨 偶尔更新一些闲言碎语与胡说八道
China
豆瓣
June 6, 2019
Comments on
Belongs to the very good furry to visual novel RPG, do not go be ending ah ah ah ah! I hope the author can fill the pit not to abandon the pit, do not disappoint our expectations and lovely wolf wolf ah!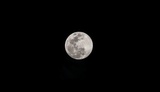 Buck2020
出入平安,自食其力
China
豆瓣
July 18, 2020
Comments on
The plot can only be given to 2.5 in fact, the taste of Chinese English is still a bit heavy, plus the amount of text is still a bit large for the English bad friends may still have some difficulty. (Hanhua is a bit confused late text in English mixed = = you might as well give me to Hanhua.jpg) But CG is really too astringent can give 4 points, pay attention to the nutritional intake.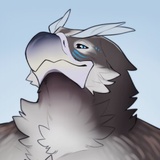 別來無恙
China
豆瓣
October 18, 2018
Comments on
A bit kidney-intensive
HaGer
China
豆瓣
November 21, 2009
Comments on
Thanks Furry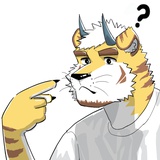 苏烈橘虎
China
豆瓣
May 12, 2019
Comments on
Furry is cute
河里
China
豆瓣
April 15, 2020
Comments on
The plot is awesome, the character design is also great, each character has its own personality and characteristics and attitude to do things, (characters, locations) background music yyds!

纸鸢莫了青春
China
豆瓣
February 12, 2019
Comments on
CG looks good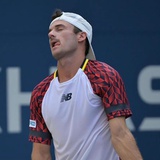 朕儿
无所事事.
China
豆瓣
October 23, 2019
Comments on
Holy fist plot seems to be buggy dead or alive, who can not fight to cry. witer really too can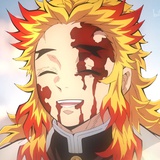 飞鸟
兴趣是天空,给飞鸟广阔的天地,兴趣是飞鸟,引领你乘风翱翔。
China
豆瓣
May 15, 2022
Comments on
Every Furry game wants to play [funny]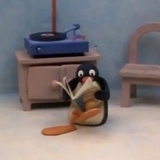 芝麻里
Life swings like a pendulum. Radical Feminist. 日式avg爱好者
China
豆瓣
August 11, 2018
Comments on
www
geraltOfRivia018
Unknow
f95zone
Unknow
Comments on
I liked the story so far. Though I got a lot of questions but I understood this is just version 0.2. It reminds me of playing Lustful desires but with better CGs. I just wish there are more skills in the in-game battle.
TheLastTimelord
Unknow
F95zone
March 13, 2018
Comments on
This is a really solid game overall with a lot of potential for improvement. As of the time of writing this it has a limited number of CGs, but its nice to have more gay stuff on this site. The characters and the story are both interesting and the art is very well done. I'm looking forward to seeing where this project goes!